Powering your building at every stage
A unique Mechanical and Electrical design, installation and maintenance service for project and facility managers who demand only the most reliable, responsive, and best value commercial and industrial team.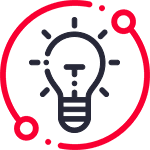 Before
---
We provide meticulous planning and preparation which mean we select the right products at the best prices. Never waste a moment or another penny on poorly specified products or misunderstood briefs.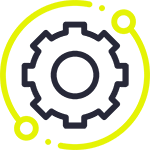 During
---
Punctual, polite and professional. We understand that onsite we represent you, not just in the quality of our work, but in the way we interact with your other contractors and your clients and staff.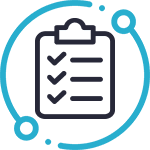 After
---
A project is never over until it's over. That's why we work design and install projects for a long life, so we can be there alongside you to ensure it is correctly maintained and service so that it sees out it design lifespan. Our Guarantee
We believe in our relationships with our clients and these are what make us stronger. We therefore always work to make sure you are 100% satisfied.
We guarantee all our work for a minimum of 12 months and that continual ongoing relationship means that we are always on hand to deal with issues, should they arise.
That's why clients such as Fit out Director Paul Eatock says…
"If only all electrical contractors were as conscientious and hard working. But they're not. That's why Surge is my go-to team."
And Rob McCormack, Mirmac Operation Director says…
"Surge really are standout. I've dealt with dozens of electrical contractors over the years. None of them have been as good to work with as James and his team at Surge. They make it easy."
Safe Hands, Smart Heads, Certainty and Success – Your M&E Made Easy
---
If you're a project manager, quantity surveyor or building manager responsible for commercial fit outs, refurbishments, upgrades and new builds you'll know how challenging the mechanical and electrical work can be. That's why we work so hard to make your job as easy as possible.
For design, installation, project management and support – Surge Building Services means safe hands, smart minds, certainty and success.
Guaranteed rapid response, design, installation, project management and support for project managers, quantity surveyors, building and facilities manager.